Risk Assessment
Development of PRA Models
In developing PRA models, we examine scenarios that represent the cause-and-effect relationship of a chain of events from the initiating event, such as pipe rupture or loss of heat sink function, to an accident, and create event trees. In quantifying the core damage frequency, fault trees are used besides event trees to calculate the average annual risk from the possibility that the safety functions of the plant will not work as designed during an accident.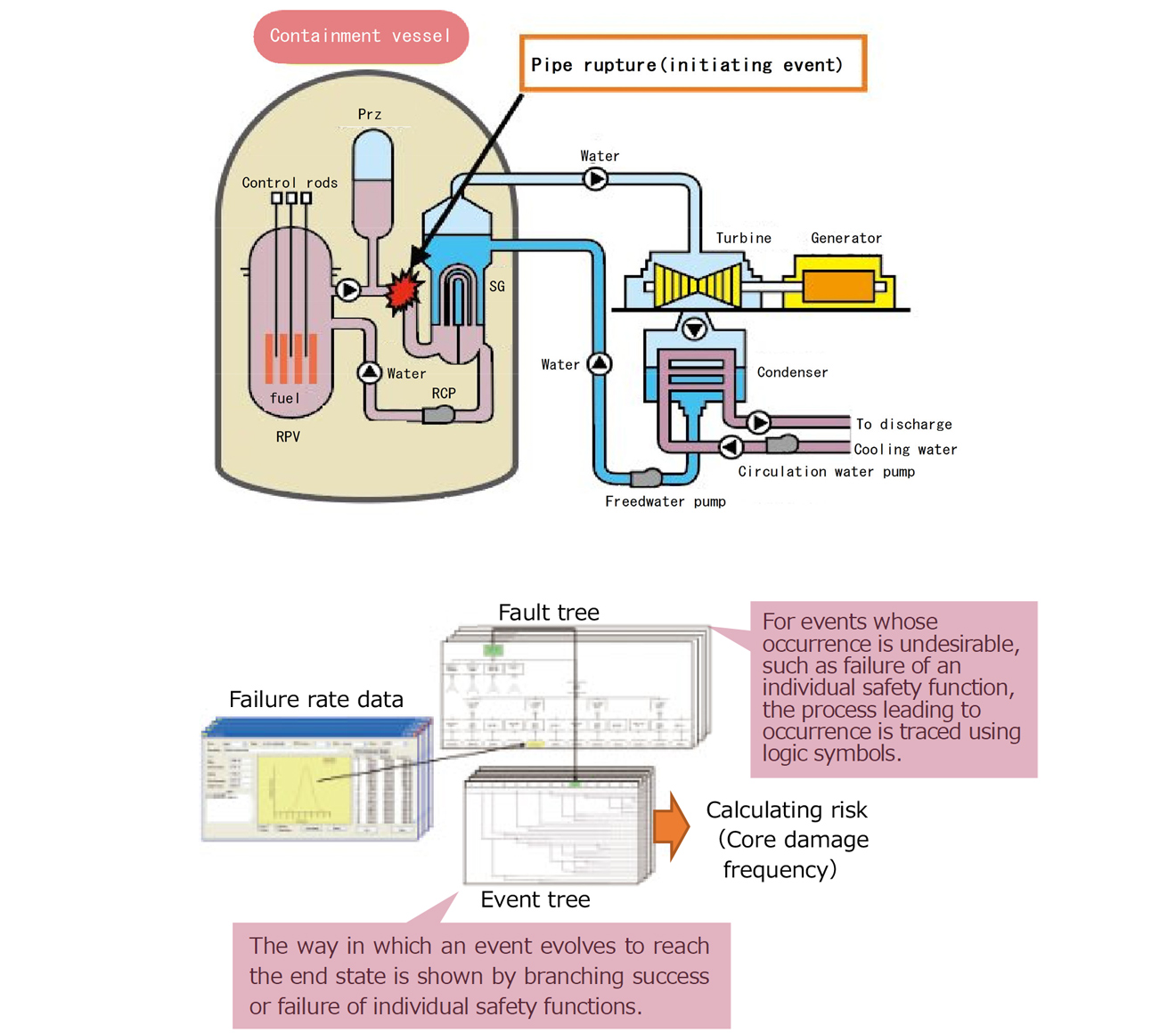 Risk Assessment
Risk-informed Approach
The results of PRA evaluations (risk information) are used for "utilization of risk information" in plant operation and maintenance, such as "identification of important accident sequences (licensing)," "periodic safety review (PSR)," and as the "reference for repair processes in periodic inspections". For the "utilization of risk information", the followings are being considered; A. Identification of vulnerabilities of the plant, B. Review of restrictions on operation, and C. Optimization of maintenance cycles.

Risk Assessment
Development of risk information utilization system
As a tool for utilizing risk information, we are developing systems for assessment and analysis of risk information. One typical example is the risk monitoring system "COSMOS-RS," which allows users to input the schedule of inspection and other processes during plant power operation and shutdown, and visually check the risk status in plots according to the progress of the process. Detailed risk information for each process can also be output from "COSMOS-RS", and this risk information is used in actual nuclear power plant operations to consider schedules that can reduce risk and measures to keep risk low.